The Galactic platform of The Non Human Institute for humanity, something that has been waiting to happen for the last 13 billion years and that only now, due to Mis.Unipie-4 contact has been made accessible.

The non-human institute before its creation, was already created, created in a different spectrum of reality, with a protocol of execution. This institute was immediately created, knowing that it had already always existed. But it could only come together if all the stars and possibilities would align in the perfect sync for it to happen. Doom came in slowly and raised worldwide. Its true origins are unknown. The non-human institute for humanity consists of a physical and metaphysical platform with a rotating location. A mobile capsule that invites its visitors to a magical journey.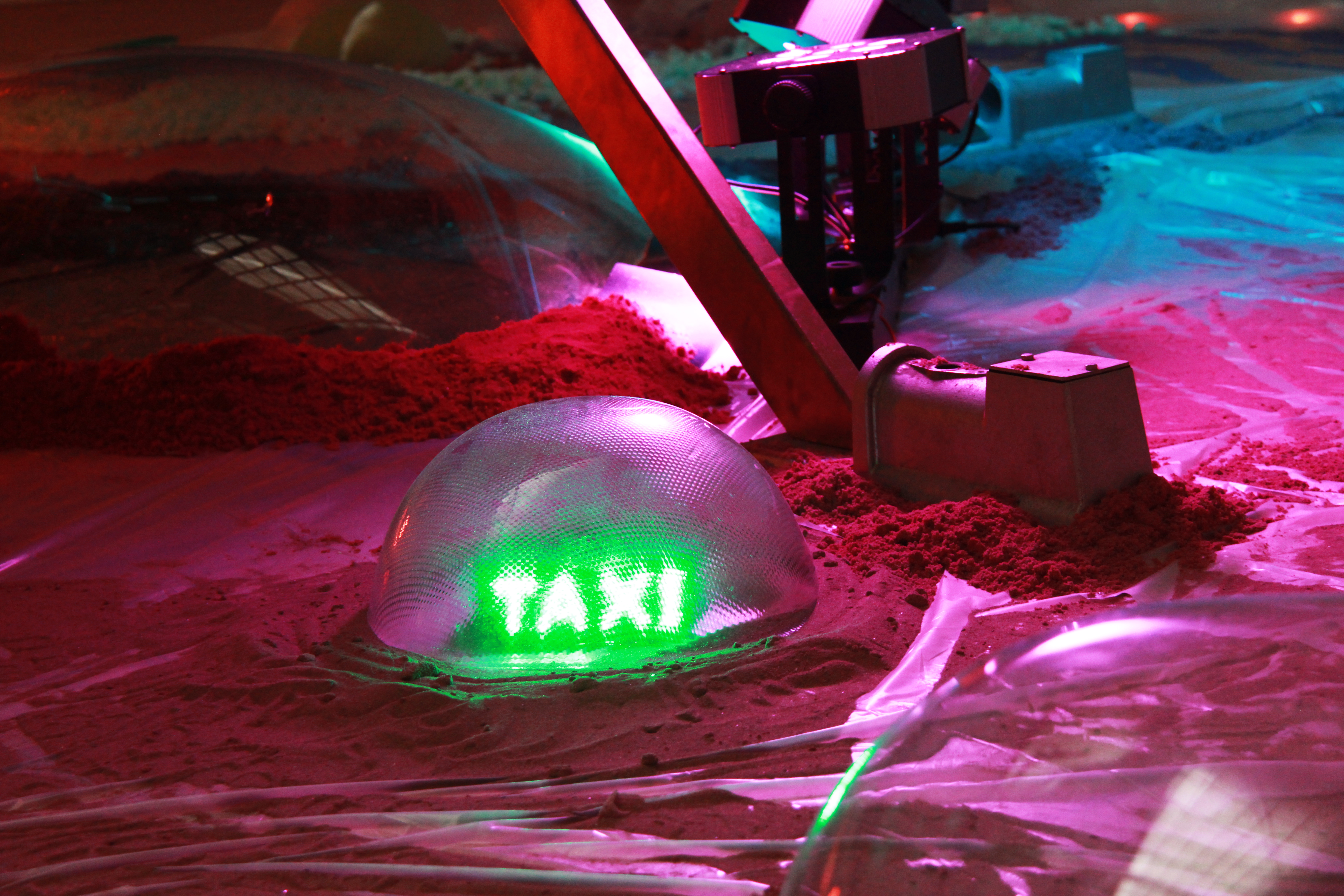 "The institute adapts to the environment where it is placed for duty. The programs presented at each season go accordingly to the space and visitors. Different programs come with different performative executions. The capsule welcomes all kinds of beings, humans, aliens, cats and also objects."

The non belonging nature of the human kind The Non Human Net searches for solutions embedded in spirituality (non matter), collections (matter) and technology (motor). This project came to its creation from the initiative of a human artist Samantha Pellarini and every connection has contributed to its instantaneous appearance.

A soft interstellar venturing institute without institutional agenda that freely researches a wide range of human theories, human and non human philosophies, exoplanetarian metaphors, and light years of ancestral knowledge. Hoping to bring a new way of grasping the soft human individual/collective: experience mindset and imagination. In the search for mediating the feeling of home and belonging in the earthly world crisis, war and general dissatisfaction.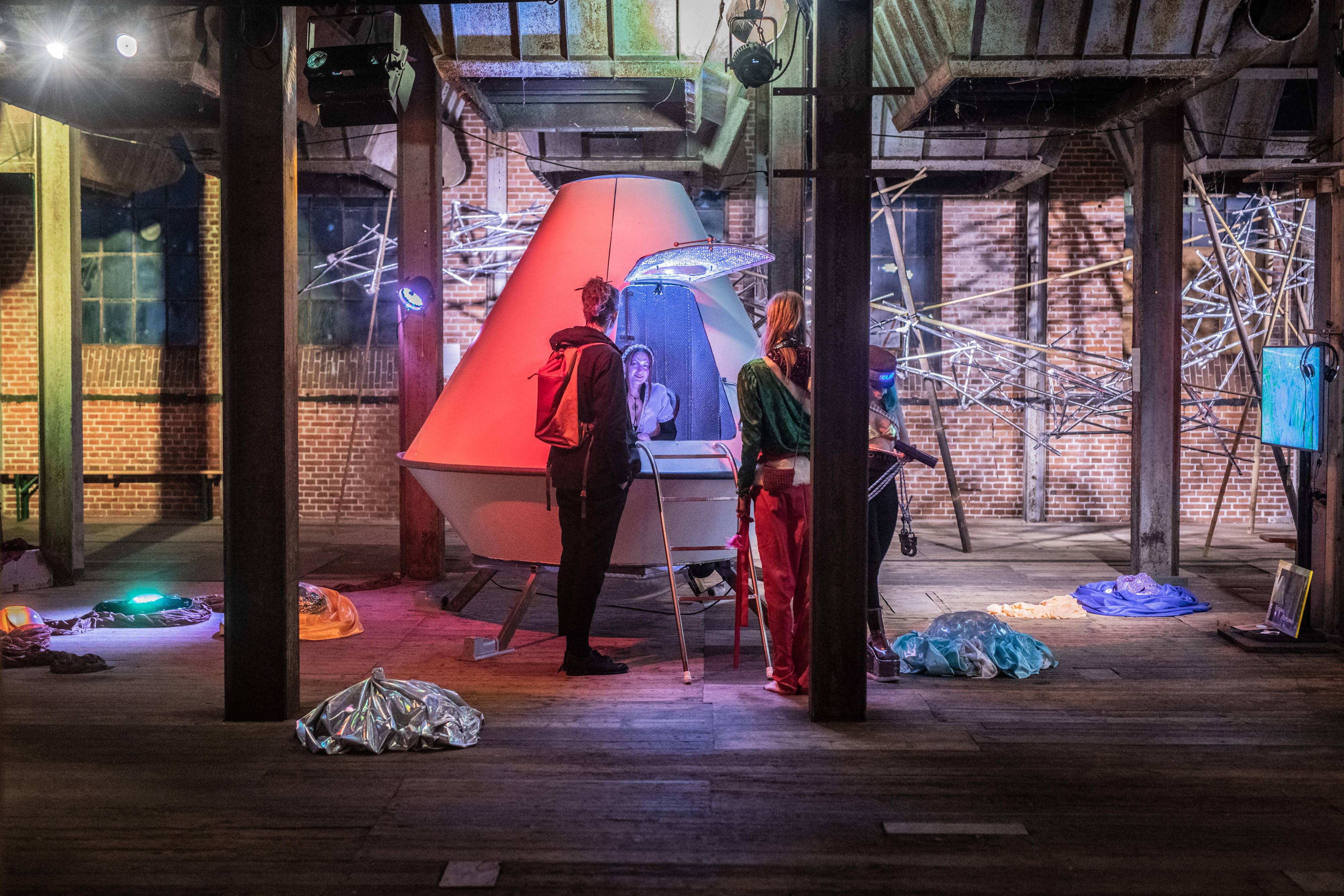 Futura Fortuna for Clash Series 1.1 and Noorderzon 2021 photography by Niels Knelis Meijer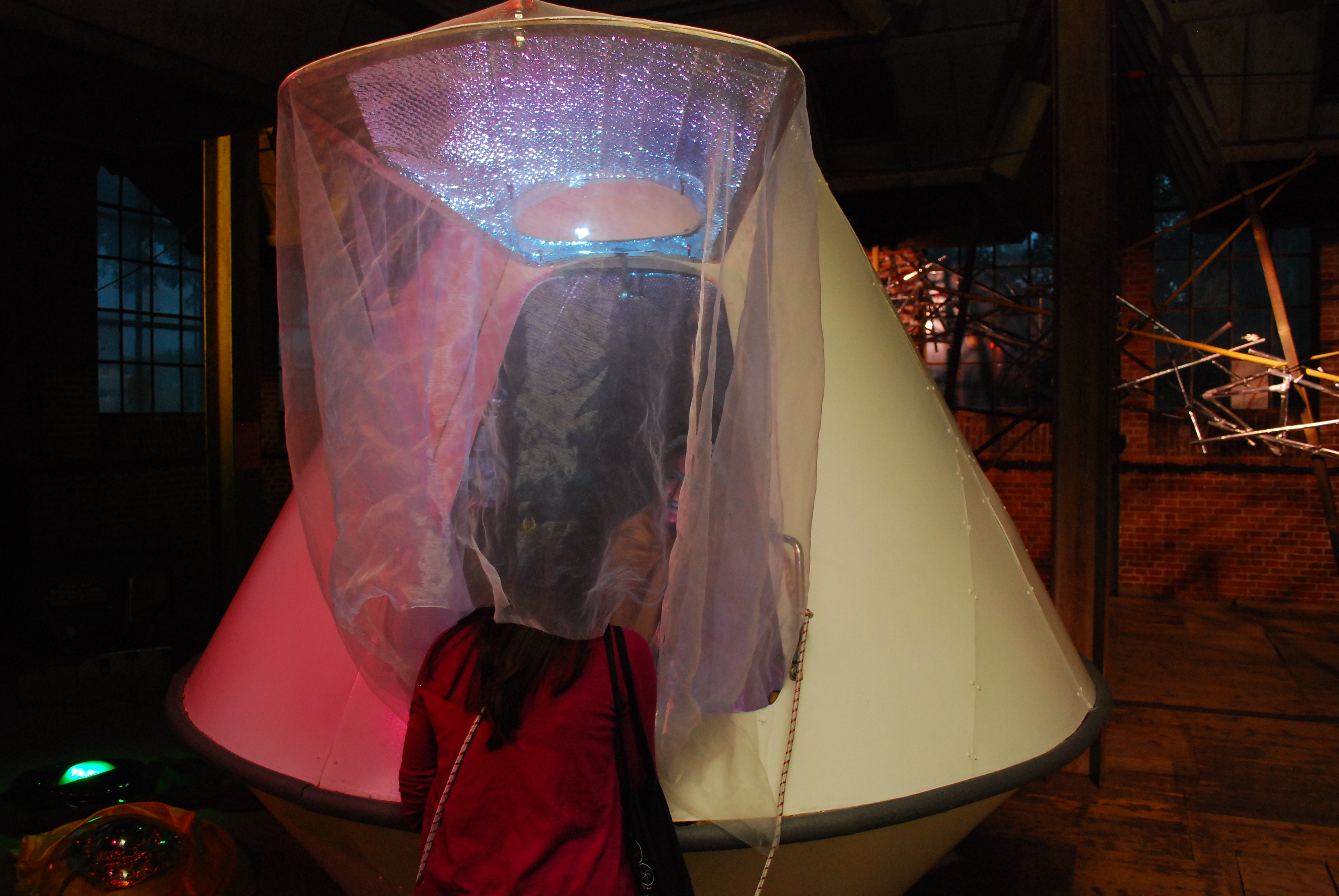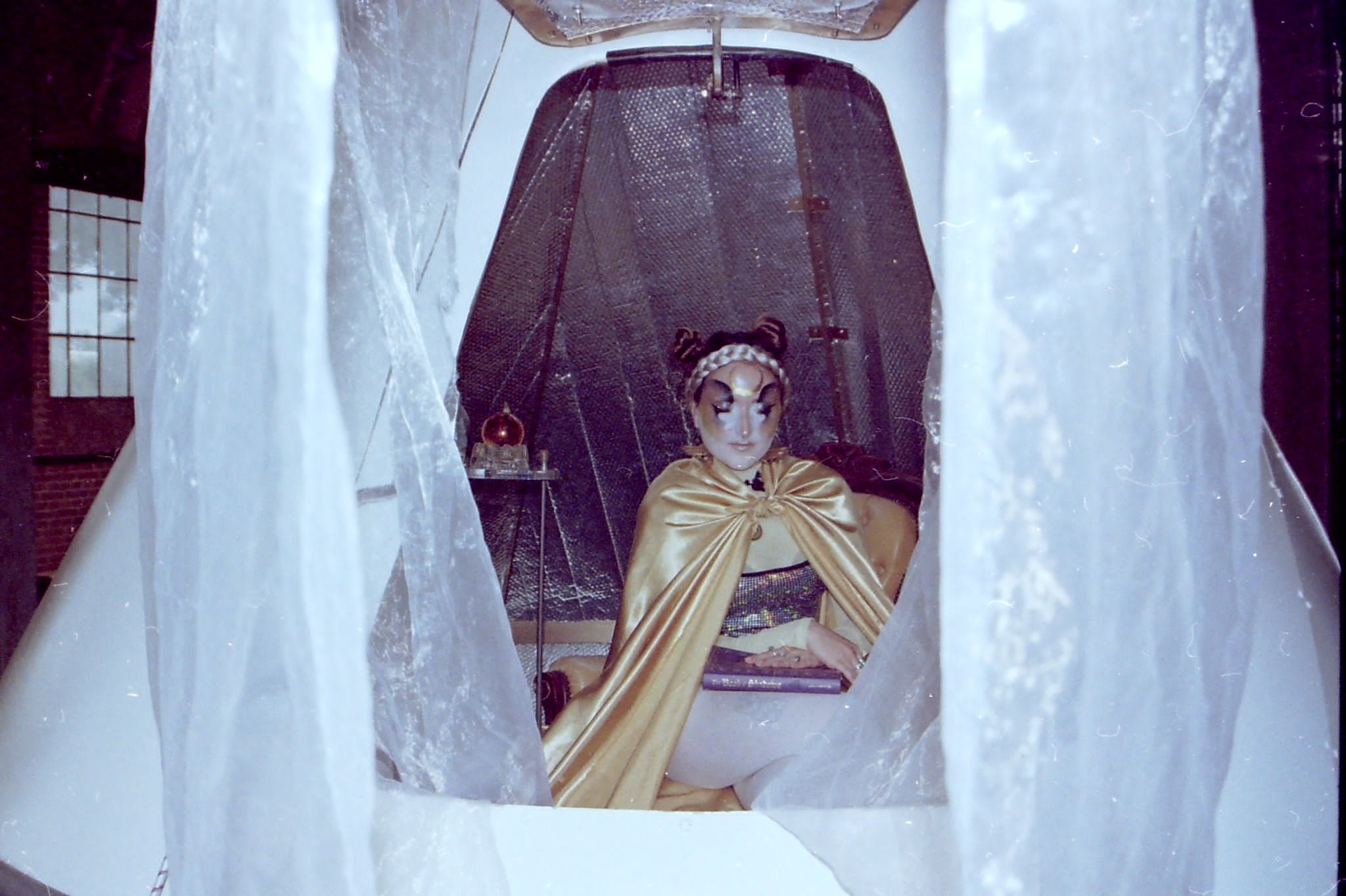 Futura Fortuna 2021 photography by Klaudija Ylaite