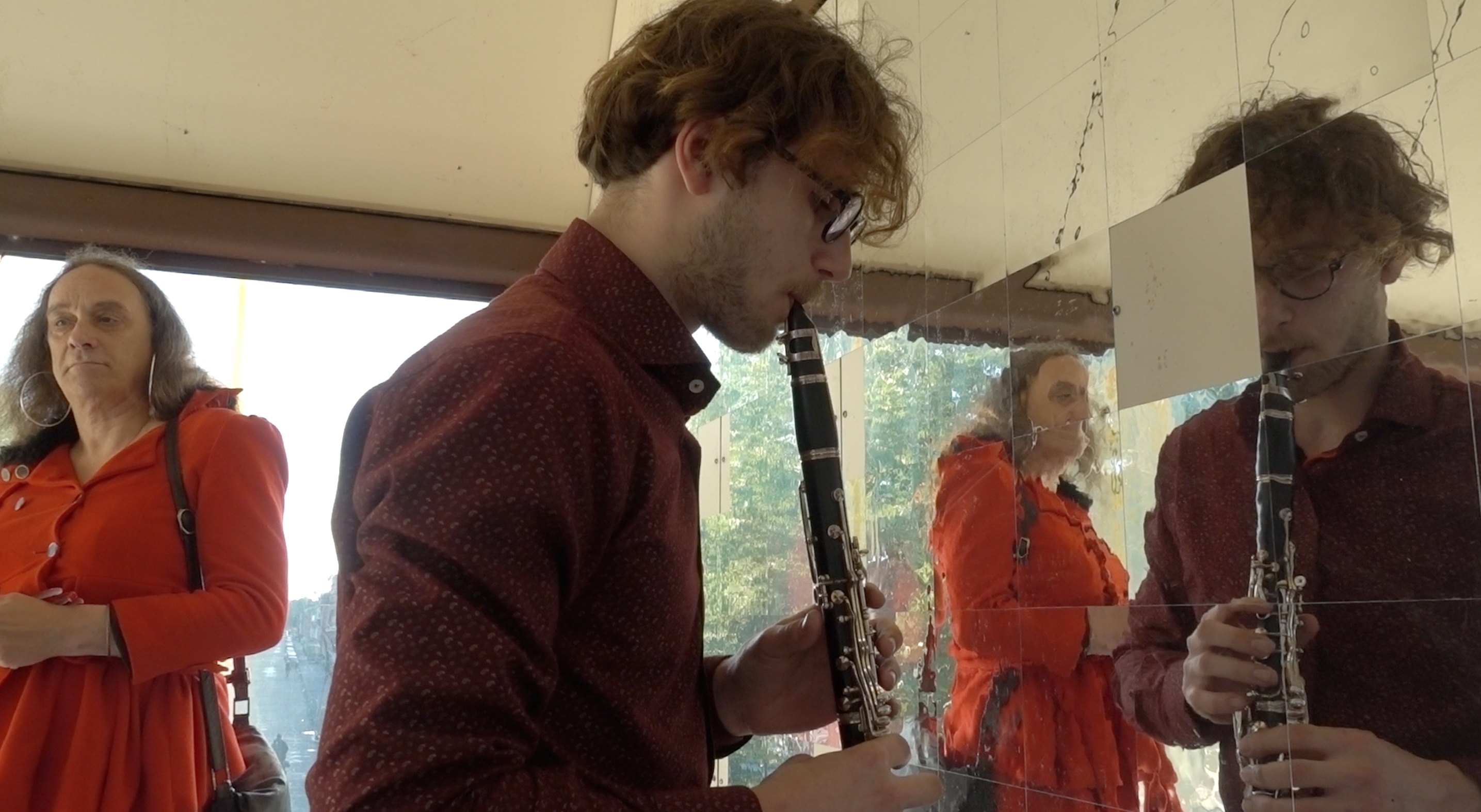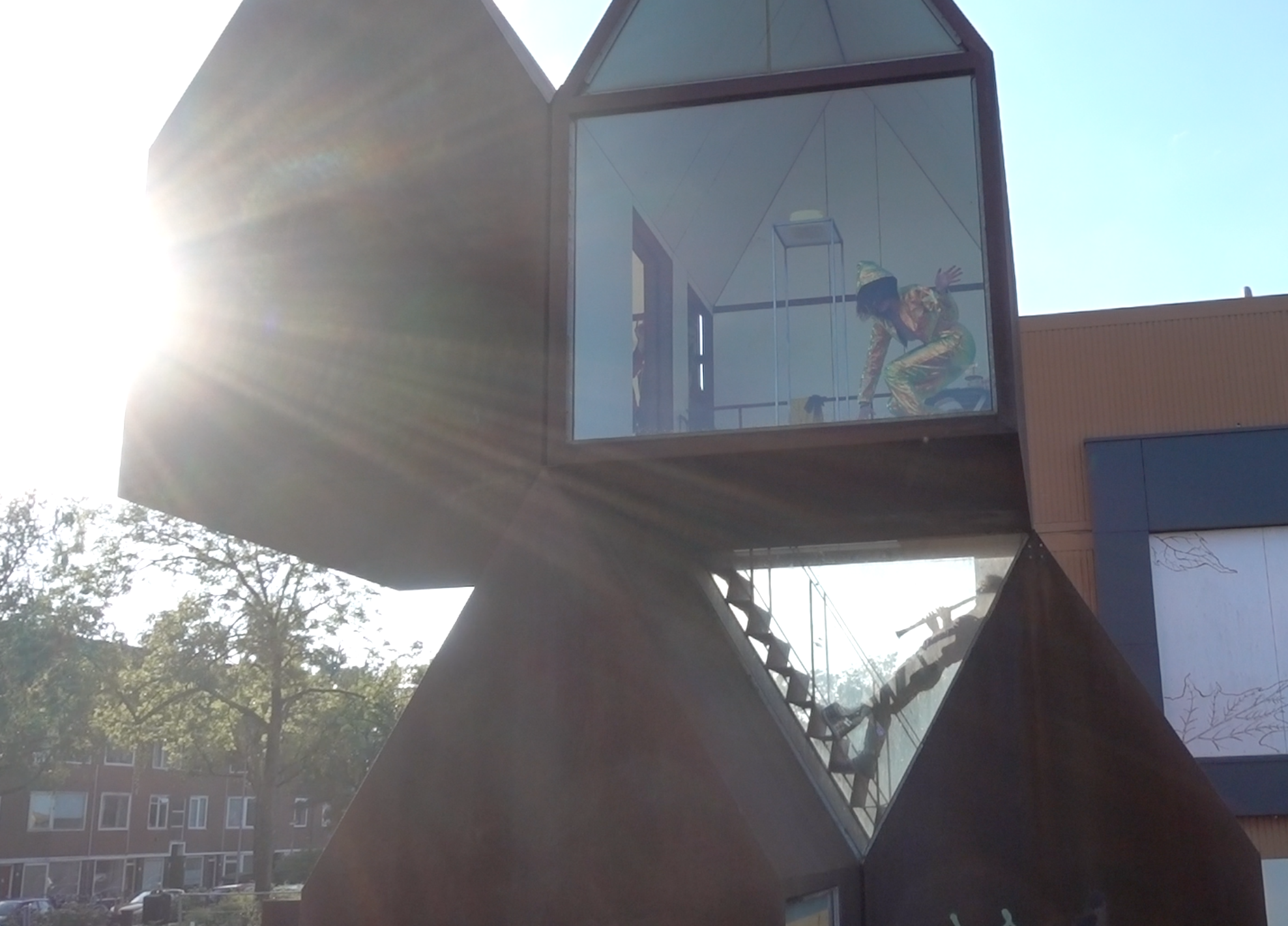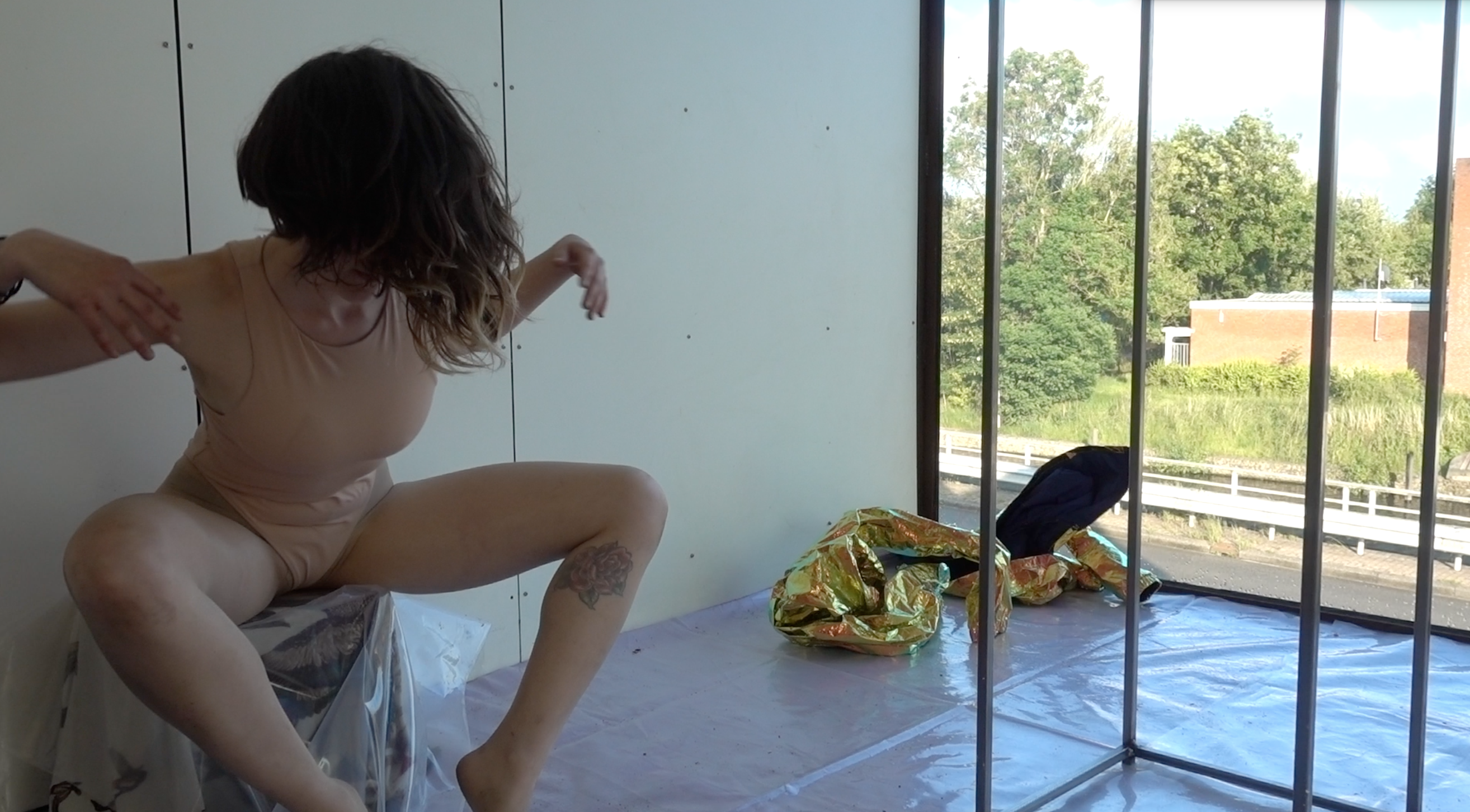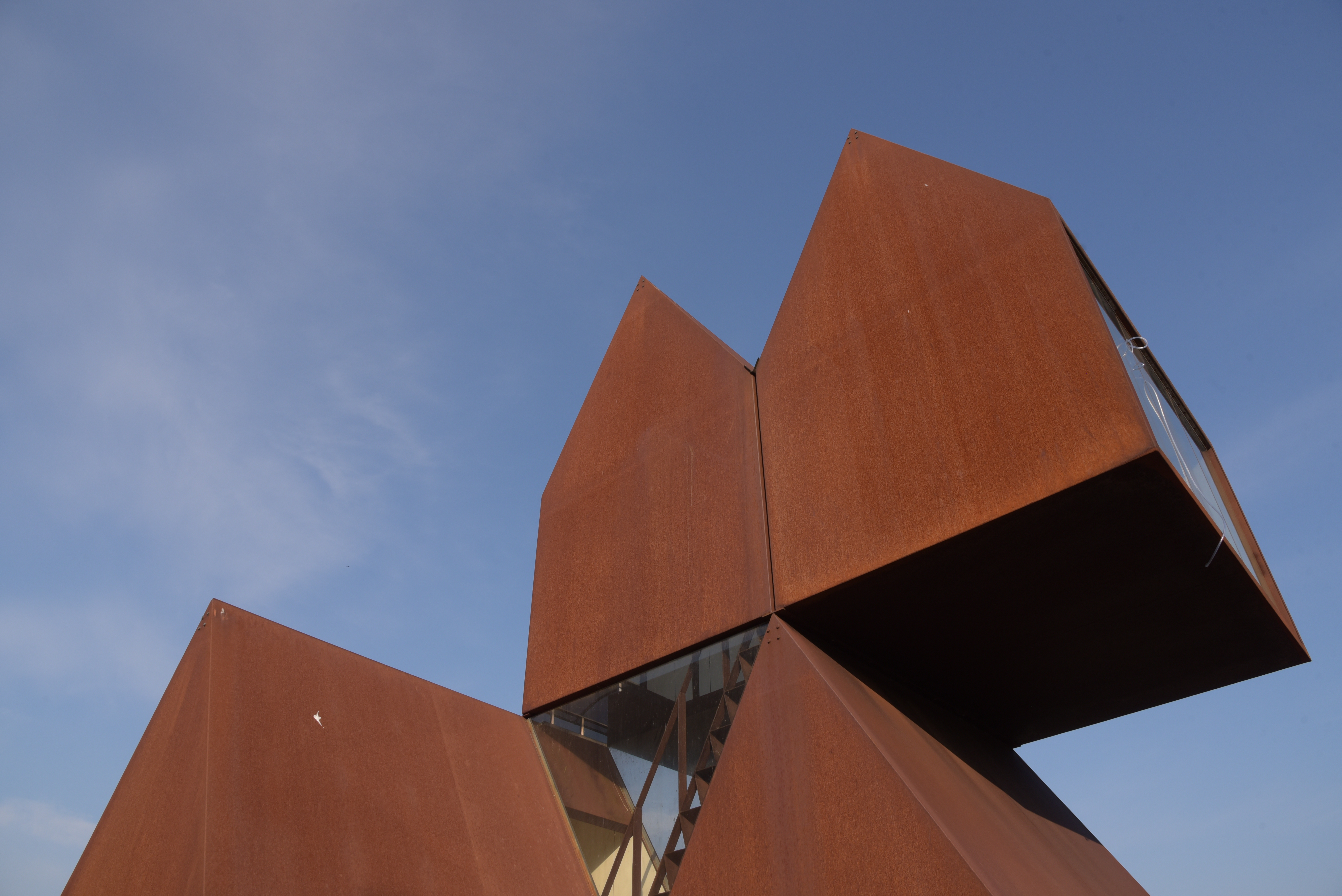 Human follie
Diagnosis: Oxymoron
In a world ruled by technological forces created and promoted by our own species. We stand in a bias line of indulging ourselves with it, or realizing, are we loosing our human touch? The realization that personal relations, the way we look at reality and our whole perception, values and priorities in life have changed. Have we modified our basic human needs? What's the first thing on your camping gear list if you don't have a solar charging power bank for your phone?
Follie human is a performance where a dystopian post apocalyptic view of life is represented by a character that roams around in a world that has lost its humane touch. The performance develops alongside with music and interaction with the space.
This project was a creation for a site specific work at the Kunstwerk Droomwoonwensen.
The space has characteristics of a futurist-uncanny looking building that gave an abandoned feeling which begged for interaction. While spending time in it and exploring both the inside of the place and its surroundings (without any facilities like electricity, water or internet) I was inspired to create a piece that combines the loneliness and at the same time the collaborative intensive overlook that our society "spies" on each other and that passes by almost unacknowledged.